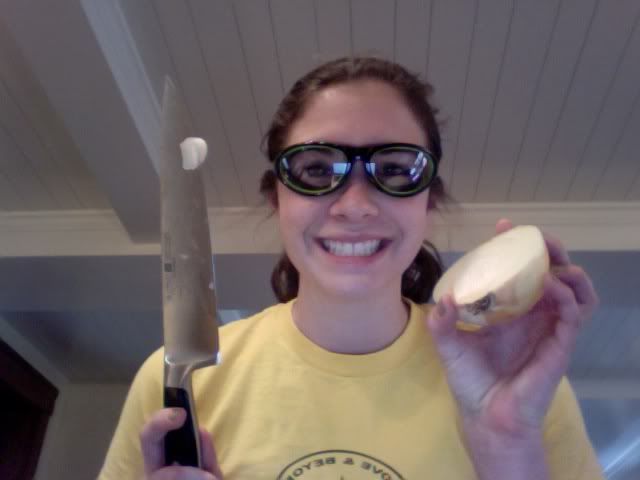 Yesterday I made stuffing for a Thanksgiving party (more on that later). Miss mom informed me that we have these goggles for cutting onions. bomb.
Random: I noticed that a lot of the time I don't like having to go to sleep because that means I have to turn off my music (why I am currently still awake). This discovery made me realize I'm weird, but it also makes me happy. I love music :)


FYI: Elton John Pandora station is perfection.


Driving with my mom today was the best. We listened to XM radio on the 70's and 80's station on the way to the BYU football game, which is when we rediscovered this song. LOVE!


For you curious Porter cousins yes, I am wearing a cousins camp shirt from 7th grade.